2023 ALHAMBRA Theater Season Tickets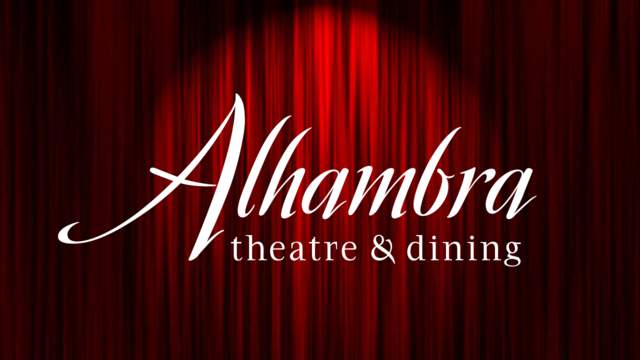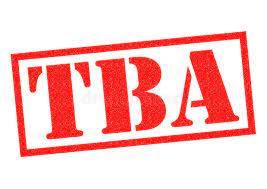 Duration: 1 Days (approx.)
Location: ORMOND BEACH, Florida
Product code: PHN9TM
Stefan's ''Join the Fun" is now Booking Season Tickets for the 2023 ALHAMBRA Theater Season.
Season Ticket holders once Booked, will have the Best Seat Assignment in order of when booked,
*Early Booking Rate-Includes Motor Coach Transportation from Viera, Cocoa, New Smyrna, Ormond & Palm Coast. (Matinee Professional Show, 3 - Course Meal, Coffee or Tea)

Yes, you can re-sale or giveaway your seat, should you not be able to attend any of the shows. If i have a Waitlist, and you cannot find a replacement for your seat for that show, i will try to re-sale your seat and refund you
Book all (7) for $629
A Closer Walk with Patsy Cline January Jan 28, 2023, Matinee
Best Little Whorehouse in Texas February 9, 2023, Matinee
Arsenic and Old Lace March 23, 2023, Matinee
Jersey Boys April 27, 2023, Matinee
Beauty and the Beast June 8, 22023, Matinee
To be announced August 3, 2023, Matinee
Legally Blonde September 28, 2023, Matinee
Arrive at Theater noon
Lunch Begins
Show 1:50pm
Depart 4:00pm, back Home
*** Optional add on
Miracle on 34th Street December 19, 2023
- This Holiday Matinee Show will be an Optional Add on Matinee Show & Christmas Party Day Trip. This Show is an add on to the 2023 Season. 2023 ALHAMBRA Theater Season Ticket Holders will have First Option to Purchase with Best Seats, when available!
A Closer Walk with Patsy Cline- Little Big Man, a disc jockey from Patsy Cline's hometown of Winchester, VA, traces the late singer's footsteps from early honky-tonk and radio days through her rise at the Grand Ole Opry, plus her appearances at Carnegie Hall and Las Vegas. A Closer Walk with Patsy Cline chronicles Patsy's compelling journey and features her greatest hits, including "Walkin' After Midnight," "Crazy" and "I Fall to Pieces." This production will transport you back in time. With great tunes, a great band, and country music's greatest lady, this show will have you singing the whole way home!

Best Little Whorehouse in Texas- This happy-go-lucky view of small-town vice and statewide political side-stepping recounts the good times and the demise of the Chicken Ranch, known since the 1850s as one of the better pleasure palaces in all of Texas. Governors, senators, mayors, and even victorious college football teams frequent Miss Mona's cozy bordello, until that Puritan nemesis Watchdog focuses his television cameras and his righteous indignation on the institution.

Arsenic and Old Lace - Drama critic Mortimer Brewster's engagement announcement is upended when he discovers a corpse in his elderly aunts' window seat. Mortimer rushes to tell Abby and Martha before they stumble upon the body themselves, only to learn that the two old women aren't just aware of the dead man in their parlor, they killed him! Between his aunts' penchant for poisoning wine, a brother who thinks he's Teddy Roosevelt, and another brother using plastic surgery to hide from the police—not to mention Mortimer's own hesitancy about marriage—it'll be a miracle if Mortimer makes it to his wedding. Arsenic and Old Lace is a classic black comedy about the only thing more deadly than poison: family.

Jersey Boys -Jersey Boys is a jukebox musical with music by Bob Gaudio, lyrics by Bob Crewe, and book by Marshall Brickman and Rick Elice. It is presented in a documentary-style format that dramatizes the formation, success and eventual break-up of the 1960s rock 'n' roll group The Four Seasons

Beauty and the Beast- Beauty and the Beast is a Disney stage musical - Beauty and the Beast tells the story of an unkind prince who has been magically transformed into an unsightly creature as punishment for his selfish ways. To revert into his true human form, the Beast must learn to love a bright, beautiful young lady who he has imprisoned in his enchanted castle before it is too late.

SHOW 6 - TBA August 3, 2023

Legally Blonde - A fabulously fun award-winning musical based on the adored movie, Legally Blonde the Musical, follows the transformation of Elle Woods as she tackles stereotypes and scandal in pursuit of her dreams. Action-packed and exploding with memorable songs and dynamic dances - this musical is so much fun, it should be illegal!