The 2023 Ocala Holiday Craft Show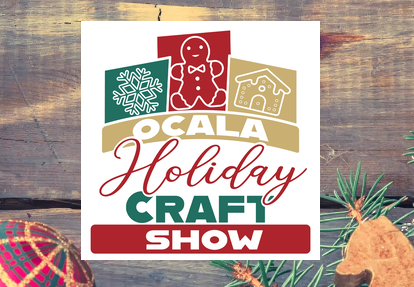 Location: ORMOND BEACH, Florida
Product code: PXDLMT
*Day Trip begins early am and Includes 3.5 Hours at the Ocala Equestrian Craft show. Plus, 1 hour at the Barberville Yard Art Emporium.
Location: World Equestrian Center
Ocala's Largest INDOOR Holiday Craft Show is set for November 18-19 at the World Equestrian Center.
Do you have a holiday shopping list you want to get done all in one place? Do you want to spruce up the house with unique holiday décor? Get it all done at The Ocala Holiday Craft Show. With over 300 handmade artisans and crafters, you are bound to find something for everyone on your shopping list!
This fun shopping event has a variety of artisans and crafters offering quality handmade & unique holiday gifts and decorations for family, friends, pets, and the most important person, YOU.